Senior Custodian
19 views
1 application
Job Overview
Salary Offer

Commensurate with Experience

Experience Level

Highly Skilled

Total Years Experience

3-5

Education

NONE
Detailed Job Description
Assist in the schedule coordination/supervising of cleaning in academic building spaces and residence hall spaces in order to meet the cleaning needs of the RIT campus and ensure clean and healthy working, learning, and living environment. This includes, but is not limited to:
Perform the duties of a Career Custodian.

Train others in the processes and procedures for cleaning classrooms, offices, restrooms, or other assigned locations.

Trouble shoot and problem solve a variety of job related requests.

Enter maintenance requests into the FMS work order system.

Independently respond to emergency and non-emergency clean-ups as requested. Required to carry a cell phone and answer calls from the call center.

Dispense product to the Custodians and manage the store rooms. Inventory and re-stock needed supplies in assigned supply areas as needed.

Operate and maintain all types of cleaning equipment.
Perform the following duties and be able to lead, observe, motivate and train employees in:
Set-up and removal of tables, chairs, and other furniture for events.

Restorative tasks as directed quarterly, semiannually, or annually depending on the type of surface being restored, such as carpet extraction and floor tile refinishing
Perform supervisor duties as needed. This includes, but is not limited to:
Assigning work duties, assigning keys, and collecting keys.

Training new employees on department processes and procedures.
Other duties as assigned
Department/College Description
Please note: The schedule for this position is Monday-Friday 8:30am-5pm.  Overtime will also be required, and could occur on Saturday, Sunday or holidays.
A Sr. Custodian is responsible for performing and supervising routine cleaning tasks in the academic areas and/or residence halls on RIT campus.
Required Minimum Qualifications
High School Diploma or GED plus 3 years of cleaning or similar field experience, or 7 years of cleaning or similar field experience.

Demonstrated ability to resolve problems of moderately complex scope, using judgment within defined practices and procedures

Demonstrated ability to communicate effectively with customer (students, staff, faculty, contractors, etc).Leads by example in the skills of customer service and positive interaction with employees, vendors, students, and supervisors by mutual respect for all people's needs. 

Must possess personal characteristics of flexibility, initiative, and cooperativeness.

Demonstrated ability to establish and maintain positive relationships with others as part of a team.

Demonstrated ability to work with and provide direction to employees.

Demonstrated ability to prioritize, organize, and accomplish projects.

Demonstrated ability using computers and computer systems to enter data and/or process information (Microsoft Office Suite, Kronos, project tracker, CMMS, other FMS specific applications).Knowledgeable and skilled in handling equipment related to the cleaning industry, such as: backpack vacuums, extractors, restroom cleaning machines, and riding machines.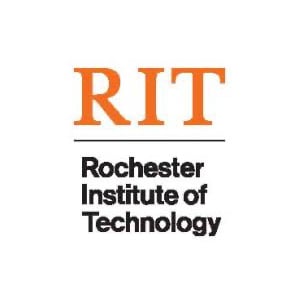 RIT is a kaleidoscope of curious minds working together through creativity and innovation to find new ways to move the world forward.