Senior Electrical Engineer
15 views
Job Overview
Salary Offer

Commensurate with Experience

Experience Level

Mid-Level

Total Years Experience

3-5

Education

Master's Degree
Detailed Job Description
GIS conducts applied research in the area of sustainable manufacturing, and also provides technical assistance in a wide variety of areas to industry.  We are looking for an electrical engineer with experience in analog and digital design, preferably also with experience in hardware testing or software development.  Experience with manufacturing data acquisition and controls and automation is also of interest.  In our work environment, engineers work in multi-disciplinary teams on a wide variety of different types of products and technologies, work with undergraduate and graduate students, and are engaged in collaborative research with leading companies.
Department/College Description
The Golisano Institute for Sustainability is an applied research organization at RIT whose mission is to undertake world-class education and research programs in sustainability with major foci on sustainable production, sustainable energy, sustainable mobility and ecologically friendly information technology systems. GIS is staffed by a passionate team of nearly 100 scientists, engineers, and administrative personnel who collaborate with companies locally, nationally, and globally and provide technical assistance and solutions to complex sustainability problems. It is headquartered on-campus in a state-of-the-art 75,000 sq. ft. LEED Platinum certified facility – placing it among the top 1% of all green buildings in the United States today.
Required Minimum Qualifications
This position requires a Bachelor's degree in electrical engineering or a closely related degree area and a minimum 5 years of work-experience in design and development, or advanced manufacturing.
Requirements include demonstrated ability to perform primary responsibilities, and:
Demonstrated ability to develop and apply advanced technologies in product development and or manufacturing
Experience with circuit design and PCB layout tools
Analytical ability to solve challenging design/development problems
Strong organizational and project management skills
Strong verbal and written communication skills, including demonstrated ability to work with internal and external customers to refine project requirements
Optional preferred experience:
Experience in bringing new products to market or new technologies into manufacturing environments
Demonstrated interest and experience in entrepreneurial activities
Hands on experience in software development related projects
Experience with tools such as Python or Matlab for engineering analysis and problem solving
This position has immediate oversight of 2 student employees.
Preferred:
A Masters degree in engineering or business administration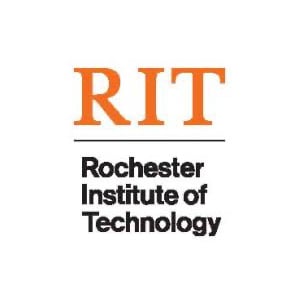 RIT is a kaleidoscope of curious minds working together through creativity and innovation to find new ways to move the world forward.