Technical/IT Recruiter
11 views
Job Overview
Salary Offer

Commensurate with Experience

Experience Level

Some Experience

Total Years Experience

1-2

Education

High School Diploma or GED
Sutherland is looking for a dynamic, talented Technical Recruiter to join our Rochester, NY office. This position will be responsible for hiring efforts across a variety of our premier IT clients. If you have experience sourcing, screening and hiring candidates with various IT backgrounds, we want to hear from you!
As a Technical/IT Recruiter you'll get to:

Develop and implement recruiting plans to source top IT talent, to include, but not limited to – job fairs, community outreach and online platforms/job portals
Build relationships with a variety of hiring managers and key stakeholders within the company
Source, screen and hire candidates for our Rochester office as well as other locations throughout North America
Manage a consistent flow of IT and leadership & support-level candidates
Have the opportunity to source candidates outside of IT as well – including service delivery leadership positions, HR, Finance, Facilities, Talent Acquisition, etc.
Document and maintain all candidate information within our applicant tracking system (in real-time)
Work in a winning team environment!
Qualifications
The most successful candidate for this position will have a solid background recruiting IT candidates with the following experience:
Understanding of internet application technologies including; HTML, XML, internet protocols, networking, firewalls, web server configurations (WebLogic), internet application architectures based upon Java technology & internet security
Hands-on experience with: Windows Server 2008/2012, Windows XP/7, ActiveSync, Lotus Domino Server and/or Microsoft Exchange Server 07/10/13, Microsoft Office 365, and/or Novell GroupWise, Lotus Notes Client and/or Microsoft Outlook, and/or Apple OS/X environment, Apple sync services and how it functions, Android/iOS device support
Baseline Linux / UNIX Command Line knowledge in addition to IIS and/or Apache web server
Baseline knowledge of troubleshooting server related issues and wireless networks combined with system/data base administration principles.
Understanding of TCP/IP, DHCP, Network Connectivity, OSI, LAN/WAN
Outside of IT recruiting experience, our ideal candidate will have the following:
Minimum of 2-3 years' experience in talent acquisition
Experience utilizing an applicant tracking system – Taleo experience a major plus!
Be able to successfully multi-task between different hiring requirements
Proven ability to work collaboratively with hiring managers to drive the recruiting process forward
Advanced skills in job portal management and social media networking
Ability to thrive in a fast-paced environment, a strong sense of urgency is a must!
Flexible schedule/availability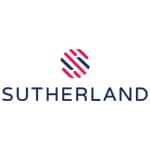 Company Information
Total Jobs

5 Jobs

Location Rochester
Full Address

1180 Jefferson Road, Rochester, NY