Tier 1 Technical Support Consultant
14 views
1 application
Job Overview
Salary Offer

Commensurate with Experience

Experience Level

Mid-Level

Total Years Experience

3-5

Education

High School Diploma
Job Description
The Technical Support Engineer will work as part of a team to solve technical problems and be responsible for supporting Sutherland Enterprise clients of varying levels and sizes.  The Technical Support Engineer will work in a team oriented environment to solve technical problems and offer advice on ways to increase the value of the product and manage the resolution of technical issues for a distinct set of customers such as IT Directors and System/Network administrators who provide mission critical services to their company
Take personal take ownership of client's technical issues over multiple days, allowing the client to continue to talk to the same Sutherland Technical Support Engineers throughout the entire issue resolution.
Identify and solve the issue using a variety of methods including SSH, WebEx, web interface, telephone, and email conversations.
Provide Business to Business (B2B) technical support for Sutherland customers in roles such as IT Directors and System/Network administrators
Answer tickets submitted by the Client organization regarding issues on software such as Windows, Active Directory, Linux, UNIX, Solaris, etc.
Troubleshoot and resolve complex issues relating to web and security applications requiring a broad range of troubleshooting skills related to: software functionality, application server setup, database management, data analysis, operating system configuration ,system configuration, performance tuning, installation, migration, and upgrades
Provide superior customer management inclusive of excellent communications, responsive follow through, and advocacy for customer issues within internal departments.
Prioritize numerous issues of varying severity, and effectively manage the resolution of all issues within acceptable service levels
Collaborate extensively with peers, Program Team, Account Managers, and members of the escalation team to resolve customer issues while actively contributing to a growing knowledge network that improves the effectiveness of our team and the information available for our client
Qualifications
High school education required
Post-secondary education in a technology related discipline preferred
1 to 5 years previous support-related preferred
Experience dealing with customers in a technical support environment in a enterprise environment is preferred but not required
Passion for customer service and the ability to empathize with concerned customers
Ability to do what is necessary to resolve customer issues
Demonstrated ability to research and resolve problems using a variety of resources and tools
Provide timely, effective and correct solutions and information to customers.
To be able to work on more than one ticket at once, while not losing effectiveness
Meet internal and client metrics, in the areas of SLA, tickets closed per month, Customer and Sales Rep Satisfaction, and other metrics as defined.
Flexibility in work schedule and ability to participate in monthly rotating shifts when needed to meet needs of the customer and business.
Proficient and accurate computer typing skills.
Effective Written and Verbal Communication Skills
Strong verbal and written communication skills
Previous experience with phone support
Linux / UNIX Command Line Knowledge.
Experience with the Linux / UNIX / Solaris Operating System.
Working knowledge of IIS and/or Apache web server
Experience in troubleshooting Server related issues
Working knowledge of MS-Windows Server, Solaris and Linux.
Experience with Sendmail, SSH, CVS, MySQL, Perl.
Knowledge and hands-on experience with the following: Windows Server 2008/2012 Server, Windows XP/7, ActiveSync, Lotus Domino Server and/or Microsoft Exchange Server 07/10/13, Microsoft Office 365, and/or Novell GroupWise, Lotus Notes Client and/or Microsoft Outlook, and/or Apple OS/X environment, Apple sync services and how it functions, Android/iOS device support
Knowledge of wireless networks
Knowledge of TCP/IP, DHCP, Network Connectivity, OSI, LAN/WA
MS Administration Experience
Working knowledge of system and database administration principles.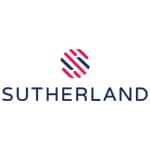 Company Information
Total Jobs

9 Jobs

Location Rochester
Full Address

1180 Jefferson Road, Rochester, NY