Transportation Specialist
33 views
Job Overview
Salary Offer

Commensurate with Experience

Experience Level

Mid-Level

Total Years Experience

3-5

Education

High School Diploma
We are currently recruiting for a Transportation Specialist.
Client and Patient Transportation
· Provide client and patient transportation in an official agency van to support the Adult Day Health Care Program and other Trillium Health services as directed
· Communicate client and patient 'no-shows' to program staff as required
· Complete weekly and monthly documentation for program directors and direct supervisor as required
Materials and Document Transport and Delivery
· Responsible for accurately filling of requests and delivering supplies and documents to locations as required
· Responsible for daily transport of requested supplies and food products to the Harm Reduction Services location
Agency Fleet Maintenance
· Ensure all vehicles are Insured, Registered and Inspected as required
· Ensure all vehicles are maintained and operating safely and in good condition
· Collect and review trip log forms from all vehicles
· Follow up and report to the Director of Environmental Services any irregularities on the log sheets or accidents that may occur
· Provide relief for MAC unit driver when scheduled or as needed
Customer Service Skills
· Maintain a compassionate, positive, and respectful attitude towards people who use drugs
· Remain professional, calm and flexible when faced with conflict, unexpected or difficult situation.
· Respond to all situations appropriately and positively with suitable and positive solutions.
· Complete required documentation for all services and patient encounters
· Requires the ability and commitment to respect and support inclusiveness and diversity including but not limited to individuals of different backgrounds, cultures, races, ages, sexual orientations, gender identities or expressions, experiences, opinions, etc.
Miscellaneous
· Report all incidents, damage and/or accidents immediately to supervisor
· Responsible for maintaining confidentiality of all patient, client, employee, protected and proprietary information
· Employees are accountable for meeting the performance standards of their departments and must participate as requested in compliance audits, process improvement and quality improvement plans
· Requires individual demonstration of commitment to the One Trillium behaviors and business impacts and modeling them in the organization
· Other specific duties as assigned
Qualifications
Candidate should possess a high school degree or equivalent, have experience driving vehicles of various sizes and transporting multiple passengers. Three or more years in the Health Care Field is preferred. Fluency in Spanish and/or ASL preferred. Must be accustomed to diversity. Must have a valid NYS driver's license, and proof of required automobile insurance.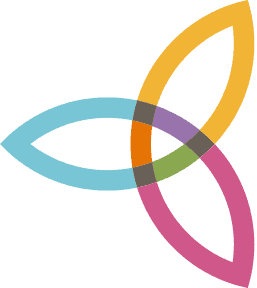 Extraordinary Care Always
(0)