Universal Customer Support Agent
33 views
Job Overview
Salary Offer

Commensurate with Experience

Experience Level

Entry Level

Total Years Experience

0-12 months

Education

high-school-diploma
Universal Customer Support Agent
Job Description
Sutherland is seeking a reliable and detail-oriented person to join us as Universal Customer Support Agent. We are a group of driven and hard-working individuals. If you are looking to build a fulfilling career and are confident you have the skills and experience to help us succeed, we want to work with you!
Do
you
have the skill level to make decisions centered on doing what is right for the customer, ensuring a quality customer interaction?  Are you the type of individual that takes the initiative to determine the best course of action (within guidelines) for an issue on a customer by customer basis and enact the appropriate steps to correct the customer issue? When in doubt, do you seek the assistance of a higher level employee such as a Supervisor/Manager?  If you answered yes, we want to speak with
you
!
Sutherland is growing again in Rochester! Due to our continued growth, we are recruiting for a new position of Universal Customer Care Agent in the Telecom industry.  We are hiring great people for great jobs on this new team.
A Universal Customer Care Agent will have prior successful customer care, sales or technical experience in a service environment.
The Customer Care Advocate position will encompass the skills of a billing; voice/video/high speed data/dial-up technical; retention; and inbound telesales agent.  The skill sets of these positions will be combined to reduce customer transfers, increase overall customer satisfaction and improve budgetary performan
ce by reducing the number of agents required to answer inbound customer calls.  Agents will be expected to handle customer issues regarding pricing and billing in addition to technical issues with our voice/cable/modem and dial-up products.  Agents will be expected to transitional sell on each applicable customer call they receive and will be held to upsell/save goals in addition to call center metrics.
PRINCIPAL DUTIES AND RESPONSIBILITIES:
Answer inbound customer calls regarding new sales; add-on services; removal of services; billing issues; technical issues; requests to cancel service; retain existing customers; and upsell services to customers as appropriate.

Complete projects as requested by Management Team.

Outbound calls to determine why installations were cancelled, why deposit was not paid, escalations from an install order, contact other departments to rectify a customer's issue.
Qualifications
REQUIREMENTS:
New hires will be provided up to 10 weeks of training for this position.  Candidates will have a minimum education of a high school diploma and be comfortable with computers; literate in both verbal and written communications; and ability to multi-task easily.
These positions require individuals who are able to function in a fast-paced sometimes stressful environment.  Successful candidates must be open to and able to function in a changing environment and will be flexible with working hours and days (evenings, weekends and holidays).
RELEVANT EXPERIENCE:
Minimum of one year of customer service or technical experience in a service environment is preferred.
SPECIFIC KNOWLEDGE:
Individuals in his position will be expected to transitional sell customers on ancillary services that complement their current services and/or lifestyle.  These sales attempts will primarily be on inbound calls from customers; however, existing customers may be contacted via outbound calls to be educated on product offerings that would be applicable to them.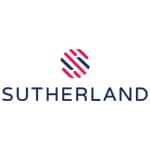 Company Information
Total Jobs

6 Jobs

Location Rochester
Full Address

1180 Jefferson Road, Rochester, NY