Youth Care Professional (Office of Mental Health Community Residence)
73 views
Job Overview
Salary Offer

Commensurate with Experience

Experience Level

Entry Level

Total Years Experience

0-12 months

Education

high-school-diploma
Summary: 
Under the general direction of the Program Manager, the Youth Care Professional is responsible for providing a therapeutic, nurturing, structured and positive milieu to emotionally, psychiatrically, and/or behaviorally challenged youth. The Youth Care Professional shall use learned skills, professional knowledge and inter-personal skills to bring about positive changes; will be an integral member of an inter-disciplinary team; expected to attend team meetings, annual trainings, participate in supervision and carry themselves as role models; Carries out all job responsibilities with fidelity and accountability to the Agency's Mission, Vision, Values and Strategic Plan.
Essential Function:
Exercises full compliance with Agency code of conduct, all Agency and Program policies and procedures and Federal and State laws and regulations
Exercises full compliance with the Justice Center's Code of Conduct for Custodians of People with Special Needs
Provides individual and group supervision and accounts for all youth in care at all times
Obtains/maintains Therapeutic Crisis Intervention (TCI) certification; employs approved crisis prevention/intervention techniques utilizing TCI best-practice; documents all incidents and participates in supervisory reviews with TCI Post Crisis Response
Supports that clients' Individual Crisis Management Plans (ICMPs) are being used effectively
Supervises medications as prescribed, reports medical problems and follows medical directions
Upholds all rules and structure within the residence
Facilitates at least one fire drill per year
Provides a safe environment for youth and staff utilizing the Sanctuary model
Knowledge of company's and specific departmental safety policies
Observes and promptly reports unsafe work conditions and or an employee's unsafe work habits to the Program Manager
Sets a good safety example for the department and the agency
Checks and reports repair and maintenance needs to maintain the physical condition of the group home/cottage
Completes all necessary notifications following all incidents and documents appropriately before the end of shift
Safely manages the environment and coordinates Villa staff, youth, families and representatives of community resources (police, fire, etc.) as needed
Complies with all program and agency policies/procedures as defined in the policy manual
Attends required trainings, including on-going training and staff development as required by the Program and/or Agency
Actively supports and carries out Positive Behavior Intervention and Supports and Trauma Systems Therapy models in line with trainings, Treatment Plans, Team decisions and individual supervision
Supports youth in attending school and provides homework support as needed
Demonstrates, promotes and practices cultural competency towards clients, families and staff with respect and understanding achieved through training and Agency cultural activities
Develops nurturing relationships with each client to promote healthy growth and development
Utilizes relationships to help clients cope more effectively in the world which they live
Acts in role of primary residential counselor as assigned
Complete weekly contact notes in the ECR for one on one Primary Time that is focused on increasing skills as specified in the youths treatment plan (OCFS programs only)
Will be trained within four months of starting in the position and will utilize the Functional Behavioral Approach which uses needs based problem-solving to address youth's behavior by understanding the unmet need and implementing alternative options to support improved functioning
Understands and utilizes policies when purchasing clothing for clients, food, and other supplies for the residence
Completes service delivery documentation within required timeframes in the ECR, and follow up with Program Manager and Social Worker if any concerns arise
Maintains daily shift notes in the ECR for each youth
Maintains daily logs for each resident, general log and milk usage, charts meals served. (For campus only, Breakfast/Lunch Program)
Assists Management in the delivery of the Sanctuary Model aligning operational areas with values of the model
Supports youth in the daily routine (program) of the residence
Implements treatment methods and directives of each individual client as prescribed in the Treatment Plan
Provides therapeutic consequences (limit setting in line with Agency policy and procedures) that is fair, consistent and recognizes the needs of the youth
Sets behavioral limits for youth within the structure of the program and out in the community
Provide input to the ICMP's of the youth
Assists youth in Independent Living Skills
Facilitates Community Meetings with the youth and staff
Prepares and assists the youth in meal preparations and/or serving in accordance with the established menu in a way that engages youth in eating healthy
Leads and participates in recreation and leisure time activities
Transports clients to home visits, community activities and medical appointments as needed
In collaboration with the team will create opportunities for families and natural supports to visit the Group Home/Cottages and be intricate part of the youth's programming
Remains reasonably available to fill in for emergencies and/or staff illnesses
Attends, and participates in the treatment team process; writes assessments, assists in the development of treatment objectives and methods
Perform other similar duties requiring comparable skills utilizing the Sanctuary Model Guiding Principles and Seven Commitments
Participates in the cleaning and upkeep of the group home; reports repairs to Program Manager
All other duties as assigned
Minimum Qualifications:
Bachelor's Degree preferred
S Diploma or equivalent required
Previous experience working with adolescents preferred
Strong recreation background preferred
Valid NYS Driver's license in good standing
Physical Requirements:
Must be able to work evenings and weekends as needed.  The physical demands described here are representative of those that must be met by an employee to successfully perform the essential functions of this job. Reasonable accommodations may be made to enable individuals with disabilities to perform the essential functions.
The following lists physical demands an employee will perform on a regular basis: standing, walking, sitting, bending, stooping, squatting, kneeling and climbing; Must be able to perform a variety of household tasks, climb stairs, move throughout the cottage or group home, work cooperatively in a team environment and quickly respond to emergencies.  Position requires that the employee must be able to restrain clients utilizing Therapeutic Crisis Intervention techniques.  Position also requires employee to transport clients utilizing an agency vehicle.
The physical demands described here are representative of those that must be met by an employee to successfully complete Therapeutic Crisis Intervention Training: the ability to drop repeatedly to knees, twist and turn, exert oneself physically at an intense level, and support another adult's weight.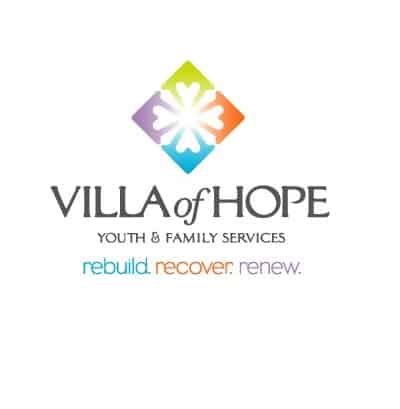 Company Information
Total Jobs

0 Jobs

Location Rochester
Full Address

3300 Dewey Ave, Rochester, NY 14616