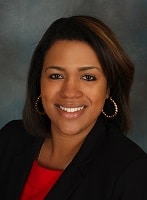 As an HR professor and professional, I have watched interview questions evolve from self-descriptive to behavior-based. For example, we used to ask questions like, "Can you describe your best characteristics?" and as hiring managers we all knew that candidates researched and rehearsed the very best answers to these self-reported skills! So, as an industry, it was decided that moving to behavior-based questions would best remove the rehearsed responses, and give a clearer indication of how a candidate did and, therefore, would respond in a certain circumstance.
The concept is that if employers assess behavioral responses such as "Describe a time when you had to deal with a difficult customer", that candidates will be more expressive and provide more insights into their behavioral preferences. Overall, I agree with the behavior based approach, but I assert that we need to do more to ensure the right fit.
Selection is the most important phase of the recruitment process. Doing it correctly can mean reduced cycle time, reduced costs and greatly improved productivity and return on investment for employers. Doing it wrong can significantly increase costs, risks and the morale of existing employees. So what more can be done? By first screening candidates for attitude versus aptitude, the pool will shrink to include only those who would best fit in. A focus on attitude and cultural fit have worked well for companies like Google.

Google used a billboard with a difficult (for me impossible) formula as a means for recruiting. The billboard does not name the company, nor disclose that it is a job posting. By using this approach, Google could get to both the most curious and those with the actual abilities to solve the problem-the best fit for their company. This is behavior-based screening in action.  Some other in action examples include, letting candidates be exposed to and react to customers, co-workers, or the production environment in a testing phase before offering employment.
So the next time you have to recruit, consider taking the behavioral approach to screening, but put it into action!
Reference: https://www.social-hire.com/blog/recruitment/13-of-the-most-creative-recruitment-campaigns/
About the Author
Dr. Daniele Lyman-Torres serves as a Commissioner for the City of Rochester, New York where she is charged with the stewardship of the City's parks, play grounds, aquatics, athletics, recreation and community centers, youth services, community workforce development and the Rochester Public Market. Prior to joining the City of Rochester, Dr. Lyman-Torres was a human resources and operations professional for more than 19 years. She served as a nonprofit President and CEO, as Chief People and Chief Operating officer for Rochester Genesee Regional Transportation Authority, Chief Operating Officer for Trillium Health and held key leadership and human resources positions for United Way of Greater Rochester and Heritage Christian Services.
Dr. Lyman-Torres has served as a Professor at Roberts Wesleyan College since 2007 where she teaches Building Competitive Advantage through People Development in the graduate program in the School of Business. Dr. Lyman-Torres also taught Human Resources at St. John Fisher College from 2007-2015.
Dr. Lyman-Torres holds an Associate's Degree in Liberal Arts and Sciences from Monroe Community College where she was named to the Alumni Hall of Fame in 2016. She holds a Bachelor's degree in Organizational Management and a Master's degree in Strategic Leadership from Roberts Wesleyan College. Dr. Lyman-Torres earned her doctorate degree in Executive Leadership from St. John Fisher College. Her area of research is nonprofit leadership competencies and financial sustainability. Dr. Lyman-Torres serves on the United Way of Greater Rochester's Community Impact Cabinet and on several community boards and committees.